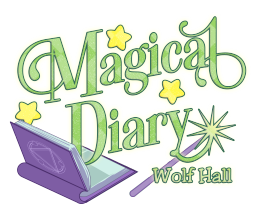 Magical Diary: Wolf Hall
A downloadable game for Windows, macOS, and Linux
Eldest son and heir of an old European noble wizard family, you have been raised in wealth and privilege. Now you want the chance for a fresh start. That was why you chose to become an exchange student in the distant land of Vermont, in the United States of America.
As a student wizard, you will learn new spells, face puzzles and monsters in the school dungeons, join clubs, run for class office, fight duels, investigate ghosts, outwit demons, and try to find a date for the May Day Ball. But keeping secrets isn't always easy. Trust the wrong person, and you could lose your honor, your life, or even your soul...


FEATURES:
Customisable male protagonist
Stat-raising gameplay
Dungeon-crawling with puzzles
Multiple solutions
Both male and female romance options
5 Main Character routes
Over 200,000 words
75+ spells to learn

KICKSTARTER!
This game is currently in development. To support the game, get full beta access, and help unlock new features and new romance options, please back us on Kickstarter!