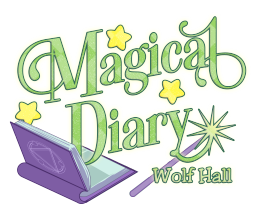 Magical Diary: Wolf Hall
Some custom graffiti no longer loses its font tags in the dungeon on load/save.
No longer crash when you cast Scramble Senses on certain targets.
No longer crash when a Seeker Sting spell can't find a target.
Seeker Stings now visible again.
Detect and Drain charm now work correctly with Wrong Way and Fire traps.
The bug where being pushed into multiple Wrong Way traps could get you stuck between dungeon cells (and thus lead to the walls and minimap being very weird) is fixed.
Now clear out the dungeon console when entering the final exam. This fixes a bug where, if you exited the previous weekend's tutorial certain ways, the dungeon text would still be onscreen when you enter the final... and if you then clicked on 'Next' (very easy to do by accident) you would skip the final exam entirely.
Inspection correctly displays certain graffiti mesages.
Fixed a couple typos when Barbara kisses you and when you summon wild magic.
Yearbook now correctly displays some non-ASCII characters.
Yearbook now accepts more characters in names.
Yearbook will display characters that it does NOT accept in names as their numeric value.
Fixed some save warnings.
Debug messages tweaked.
Now saves type objects.
Files
Version 1.0.23
Mar 29, 2020
Version 1.0.23
Mar 29, 2020
Version 1.0.23
Mar 29, 2020
Get Magical Diary: Wolf Hall