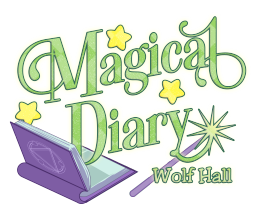 Magical Diary: Wolf Hall
After a long hard year of development, the 1.0 version of Magical Diary: Wolf Hall is finally available!

(I won't bore you with the changelog in here, if you really want to see the last few versions worth of changes, you can read them on the forums: http://hanakoforum.nfshost.com/community/viewtopic.php?p=19963#p19963 )
The major things that have come in now are galleries and achievements.
We've also uploaded a big batch of Steam keys, so if you own the game on Itch and want to download it on Steam, go to your download page and click Get Key to access that.
We will be running a contest shortly on the magical diary twitter account to win free stickers for the game, so keep an eye on https://twitter.com/diary_magical for details!
Get Magical Diary: Wolf Hall