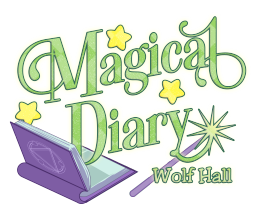 Magical Diary: Wolf Hall
* New Pastel uniform sprite backgrounds in.
* Cleaned up a bunch of translucent pixels in the Pastel uniform sprite BGs.
* A bunch of flag scrubbers in.
* exam7_result save warning fixed.
* Crash displaying Star Student trophy fixed.
* Angela points now loadable.
* Better debugging for network errors; they'll now find their way into
unroller.post_data_exception.
* No longer crash when a Mothman is Afraid.
* Falling down the hole in exam7 now goes to the default self-destruction
scene.
* Initialize variables used when bribing the frog, silencing a save warning.
* 'film what we wanted' -> 'what film we wanted' on Jan 25.
* QueuedDerp scrubber in.
* Started bringing Seeker Sting in, but it's not done yet.
* Better exception when name resolution fails.
Files
Version 0.6.69
Oct 12, 2019
Version 0.6.69
Oct 12, 2019
Version 0.6.69
Oct 12, 2019
Get Magical Diary: Wolf Hall