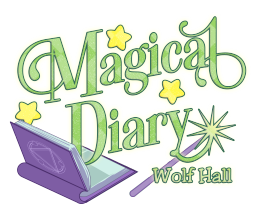 Magical Diary: Wolf Hall
* Suki route added.
* New Damien bad end added if you refuse to give up on him.
* Damien ball finale tweaked.
* Cameo character added to ticket sales at the Spring Play on
post-Damien outcomes.
* Laurel Sports Club reference added.
* Crash when Loveland Frog decides whether or not to block the player fixed.
* Pushing yourself down the hole in the final now goes to the
final-exam-failed scene.
* Pushing partymembers down the abyss no longer crashes.
* A crash in randmap.is_unimportant() fixed, which may also fix some of the
bugs where random dungeons get weird random inaccessible bits.
* Cell-targeter horizontal scroll buttons now visible.
* Cell-targeter buttons have arrows.
* Seeker Sting description in.
* Seeker Sting damage message now shows amount of damage done.
* Distraction now announces "The X appears Distracted".
* Distraction wearing off should be announced.
* Can now [spoiler] the Big Jelly.
* Distraction now only lasts for 1 turn.
* Exhilaration spelling corrected.
* Dragon club comma pulled.
* Grabiner now stars in on the Dec 14 detention.
* Hide the "Low Money" effect tab on the 14th.
* can_see() should now return False when we've been removed from a level.
* Non-dungeon help disabled.
* Dungeon help now disabled when the say or say_slidein dialogues are up.
* Dungeon help button now grays out when say and say_slidein dialogues are
up.
* Giving up in the tutorial no longer leaves the help in dungeon mode.
* Auto button disabled on save paginator.
* Debug messages trimmed.
Files
Version 0.8.20
Jan 18, 2020
Version 0.8.20
Jan 18, 2020
Version 0.8.20
Jan 18, 2020
Get Magical Diary: Wolf Hall