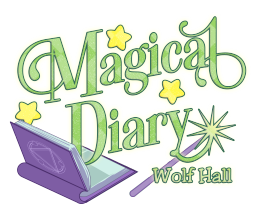 Magical Diary: Wolf Hall
* New scenes ending on night of Jan 14th
* Pastel sprite updated
* Missing Luke expression during bingo fixed.
* traceback_from_here() debug function enhanced, now also sends arguments.
This will help to diagnose the details of various Weird Errors.
* Warning saving sparkles (caused by discovered_units) should be fixed.
* Always include screen names in saves. This should work around a bug where
saves made with a spellcard up would warn on load. Only affects new saves.
* Logan no longer keeps sliding when talking to Hetzel at Bingo.
* Jan 11/18 dungeon intro added.
* Now automatically resize big map displays to include the cells at z2x3,
z2x4, and z3x4. Fixes a bug where the bigroom background would have a hole
in it.
* Some typo fixes
* Correctly interpolate lowest colour when studying with Distracted Minnie on
Jan 11.
Files
Windows Version - Early Access
182 MB
Version 0.6.9.2
Jun 06, 2019
Mac Version - Early Access
181 MB
Version 0.6.9.2
Jun 06, 2019
Linux Version - Early Access
188 MB
Version 0.6.9.2
Jun 06, 2019
Get Magical Diary: Wolf Hall