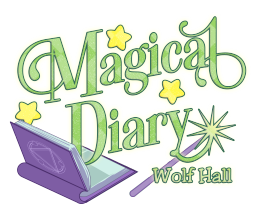 Magical Diary: Wolf Hall
* New scenes through Feb 9
* Kyo's robes corrected to be Wolf Hall.
* William's no longer 'ben' looking out for us.
* Timestamp on week23 Monday.
* Minnie late-night event moved to the 3rd.
* resarch typo fixed.
* Spirit invitation tweaked for e/they reasons.
* Any Medallions should now be removed from your inventory when you exit exam5. If you have them still in your inventory from old saves, they should be cleared out the next time you enter a dungeon.
* Fixed crash on bingo rolls and the bingo diary entry.
* Fixed crash in Unit.DumpItems.
* Ghost animation tweaked.
* Punctuation fix.
* Force Wall now stops eyebiters instead of owl-witches.
* Scrubber for chose_week21_gift added.
Files
Windows Version - Early Access
182 MB
Version 0.6.31
Jul 26, 2019
Mac Version - Early Access
181 MB
Version 0.6.31
Jul 26, 2019
Linux Version - Early Access
188 MB
Version 0.6.31
Jul 26, 2019
Get Magical Diary: Wolf Hall